Sometimes in life - at school, at home, at work, at sport, at public gatherings or venues - incidents happen.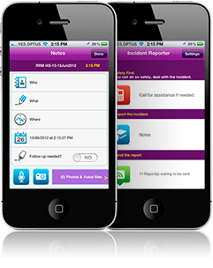 It's how we treat these incidents and the people involved in them, that determines the level of risk we run as a School & Principal, CEO, Entrepreneur or Business Owner, Employer, Manager, Facility Chief, Promoter, Club President or even Individual or family with service staff in or around the home.
Unfortunately, we now live in an environment of risk and litigation – one where how we reduce and manage that risk determines the financial and other outcomes we face both personally and professionally.
Protecting yourself and others is key. Demonstrating all reasonable measures and responsibility is critical.
Incident Reporter sees you deal with these risks and increase the level of care and safety provided to those you have a responsibility and duty of care toward on a day-to-day basis.
Like most good things in life, the concept is simple. Here's how it works more...